Spencer Holder 
Piscataway, New Jersey 
Multiple Myeloma 
Transplant 2019
CAR  T-cell Therapy 2020 
Many thanks to RWJBarnabas Health and Rutgers Cancer Institute of New Jersey, the American Society for Transplantation and Cellular Therapy, and Kadmon, a Sanofi Company for helping us share Spencer's story.  
For Spencer Holder, there is no better medicine than the joyful chatter of his seven-year-old granddaughter, Kennedy. Spencer and his wife, Denise, are lucky enough to live with Kennedy, and experience her laughter and liveliness as a healing force every day.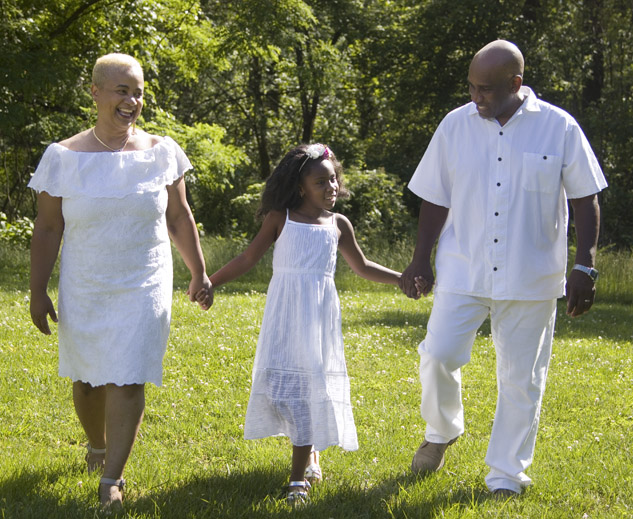 Spencer's smile, while describing this delightful, curious and ever-active powerhouse of a girl, conveys just how sweet ordinary life can be. 
Three years ago, the sweetness of the Holder household was interrupted by multiple myeloma. Spencer, a retired educator, was especially shocked by his diagnosis because he's spent his life as a man in perpetual motion: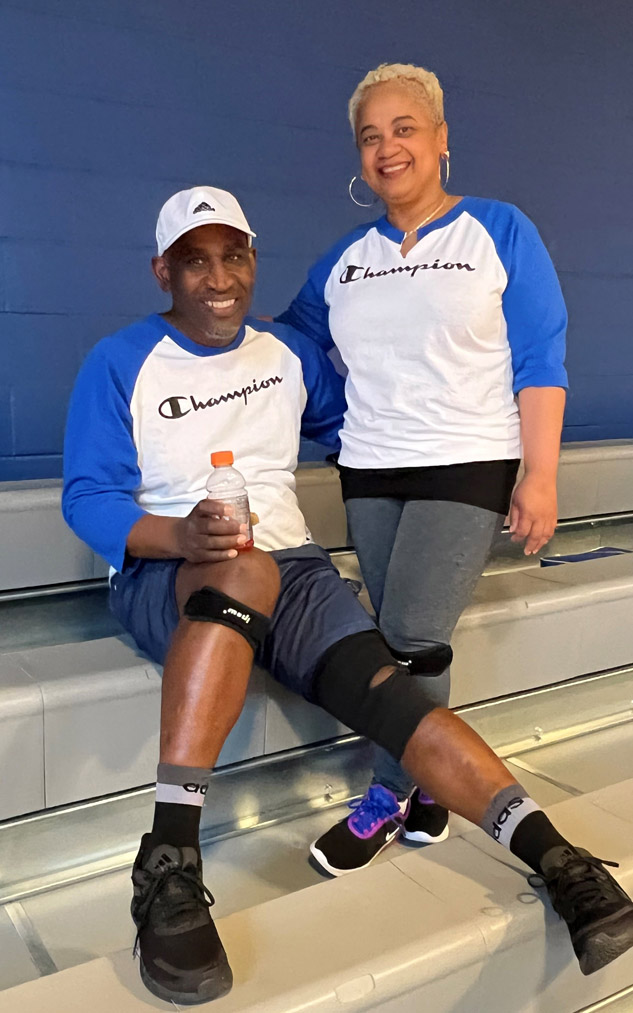 "In the part of Brooklyn where I grew up, we played sports, you name it -- with a ball we could create any game." Later in life, Spencer channeled his love for physical play into an array of organized sports. As he describes, "I played everything – basketball, golf, softball, pickle ball –  all through my 20's, 30's, 40's and 50's." Though bone pain and fragility are common symptoms of myeloma, "In my case," Spencer says, "that just didn't happen." He credits his active lifestyle with protecting not only his bones but his overall energy and wellbeing.   
Even after diagnosis, Spencer's stamina and strength have been remarkable. "I haven't stopped at all in terms recreation," Spencer says, "I've done all the yard work and painting and construction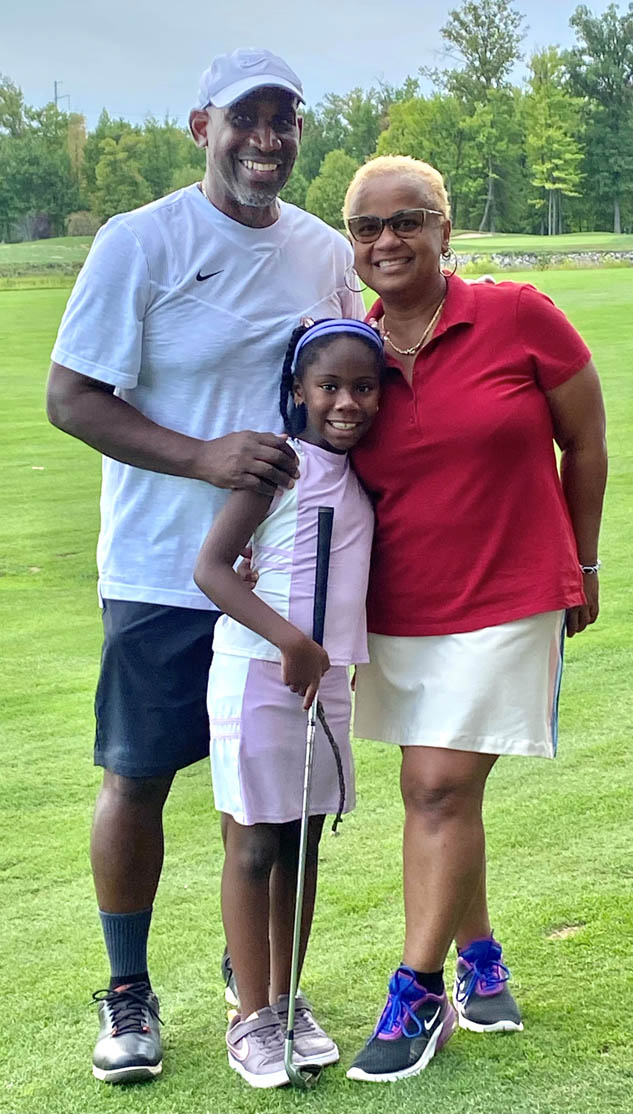 in the house." What's more, he's been able to continue grand-parenting the way he likes to, at gale force. As Spencer says, "My little granddaughter is involved in golf, tennis, soccer and swimming. She loves it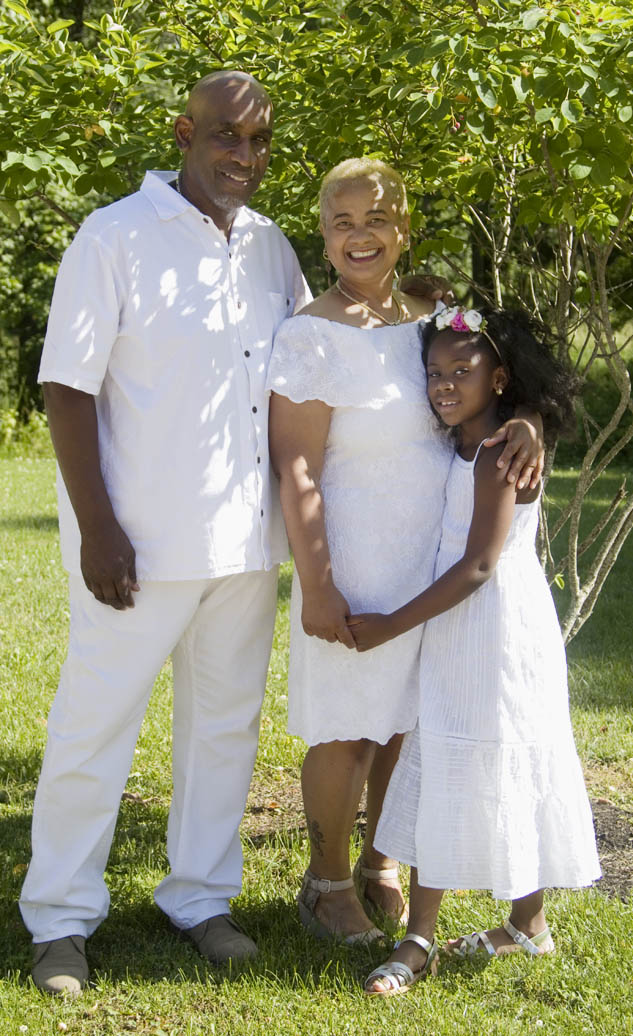 all and I take her everywhere I can." But even as their granddaughter remains on the go, Kennedy is aware of her grandfather's vulnerabilities. Spencer says, "She knows Grandpa gets sick a little bit more than normal and that I have to be careful. She'll hear me cough and say, 'Are you ok?'" To protect her grandfather, Kennedy happily adopts whatever precautions she can. For instance, Spencer describes, "When we're in the car, we're wearing masks." Denise also defends Spencer's peace of mind. As he says, "In terms of communicating with hospital and finances, she does all of it. She protects me in that way."  
Whether he's describing happy daily routines or more challenging times, Spencer's tone is consistently upbeat. When asked how he meets illness with such an energized faith in our ability to heal, Spencer reflects on the depth of caring in his world, "Without a doubt it's my relationship with my wife. My wife and my granddaughter."

The Blood and Marrow Transplant and Cellular Therapies Program has been performing autologous and allogeneic stem cell transplants since 1995 and is the only such program in New Jersey that is part of an NCI-designated Comprehensive Cancer Center. Our multidisciplinary team of specialists ensure patients have the best care, tailored to their individual needs. The Program is accredited by the National Marrow Donor Program and the Foundation for the Accreditation of Cellular Therapy. CINJ.org/BMT 
The American Society for Transplantation and Cellular Therapy (ASTCT), formerly known as the American Society for Blood and Marrow Transplantation, is a professional society of more than 2,200 healthcare professionals and scientists from over 45 countries who are dedicated to improving the application and success of blood and marrow transplantation and related cellular therapies. ASTCT strives to be the leading organization promoting research, education, and clinical practice to deliver the best, comprehensive patient care.    
Kadmon, a Sanofi Company, is a biopharmaceutical company that discovers, develops and markets transformative therapies for unmet medical needs.      
Photo Credit: Jazmine Brown, Piscataway, NJ  crackedeggphotography.com 
English